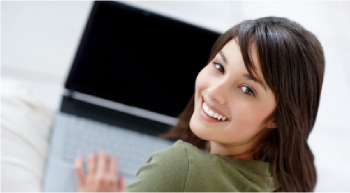 Lingonet - A company with a new approach
Lingonet is specialised in developing, authoring, producing and marketing foreign language teaching material utilizing computers and the Internet. We are aiming to help learners and teachers at schools, polytechnics, adult education centres, universities and colleges, and in different kinds of organisations and companies. We also co-operate with national and international publishers, and various governmental organisations.
Lingonet was founded in 1996 with the aim of developing multimedia content and multimedia-based learning paradigms for language learning. We found that many existing CD-ROM titles excluded language teachers from the equation and concentrated solely on a self-study approach. We therefore introduced co-operative, task-based learning to many of our products and soon received comments like "It is refreshing to discover courseware which recognizes that we are social animals …". We also felt that too much of the development effort in e-learning was geared towards building platforms and environments for the future, while we wanted to start reaping the benefits of technology immediately.
By the end of 2006, we had sold more than 300,000 copies of our products to more than 35 countries worldwide. Moreover, many of these programs are running on several educational portals. Our programs Teentalk Britain and Teentalk Canada, both based on authentic non-scripted video-recorded interviews in British and Canadian schools, received a quality label from the French Ministry of Education in 2004.
Many of our products are designed to be resource packages for teachers who want to
expose their students to unscripted authentic language spoken the way it is spoken in real life,
encourage students to work independently, or in pairs or small groups,
help students by utilizing new types of interactive learning tools offering support and feedback,
motivate students by offering language content closer to their specific needs.
From the students' point of view Lingonet's products, based on authentic language, offer built-in language support in the form of transcripts, paraphrases, glossaries, and audio comments giving both linguistic and cultural information. There are interactive tasks to be completed on-screen, but also many worksheets which require students to collaborate when researching particular topics and presenting their findings to a group or class.
---
Three roads
We have three major fields of know-how. Firstly, we have our proprietary product families like TrumpCards and the Pro family (which follow the 'learning path' approach), and Business Territory and Teentalk, which are built as resources for teachers and offer both authentic material and task-based activities.
Secondly, we co-operate with leading publishers and design language teaching multimedia for them. Our publishing partners include WSOY in Finland, the National Board of Education in Finland, Gyldendal in Denmark, Uni-C in Denmark, Garnet Education in the U.K., Anaya in Spain and Limasollu in Turkey. We have completed more than 30 projects with different publishers. The key element in most of these projects is that they bring interactive multimedia to the critical path of learning in schools. The new tools support learners as they work with the core material in their textbooks. The fact that we have developed many hybrid CD-ROMs that learners can use both in their audio CD-players and computers has also made many of these products economically beneficial. As fast Internet access is in wider use in many countries, textbooks are more and more often augmented by web services.
Thirdly, we have a unique business line producing language programs customised to an organisation's specific needs at a reasonable price. International companies find two uses for these products. They support the often-difficult process of promoting communication in geographically widespread organizations. In such organizations many units are the result of global acquisitions and have different backgrounds and cultures. Virtual visits to company sites are interesting content material for language teaching and lower the hurdles posed when approaching colleagues in different countries. Other organizations have found these products useful when they try to develop specific language skills.