How to download and install
Lingonet Puzzle Editor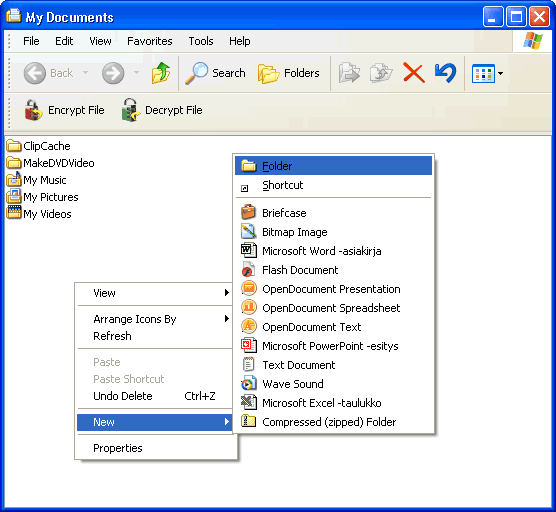 1. Create a new folder called dowloaded_pe onto your Desktop.
2. Click on the Download puzzle_editor.exe link to dowload the installation file.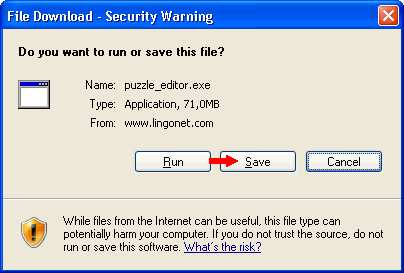 3. When prompted to open or save the installation file, select Save.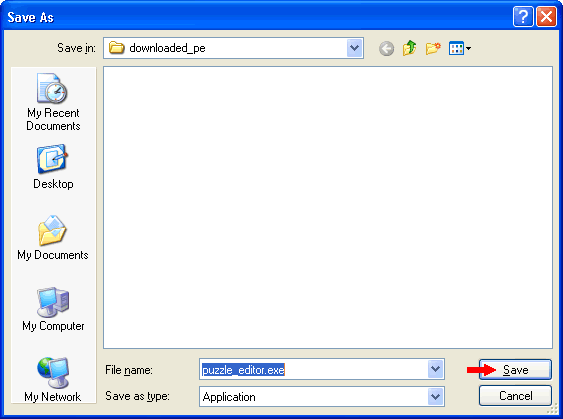 4. Browse to the downloaded_pe folder on your Desktop and click Save.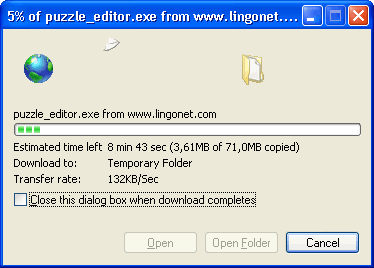 5. Wait for the download to finish.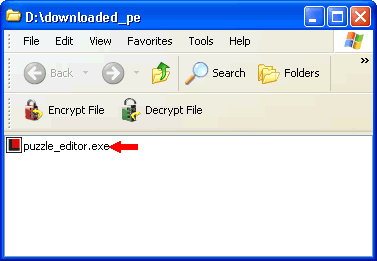 6. Browse to the dowloaded_pe folder on your Desktop and double-click the puzzle_editor.exe file.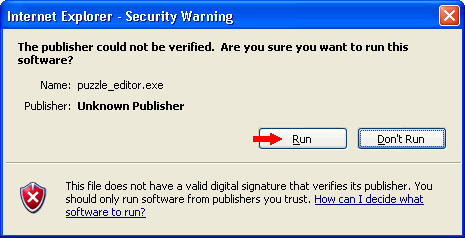 7. If your computer brings up a Security Warning, click Run.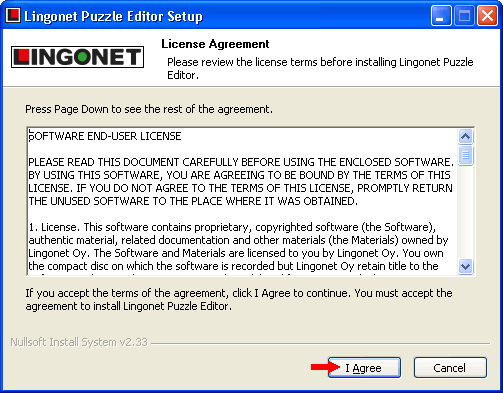 8. On the License Agreement page click I Agree.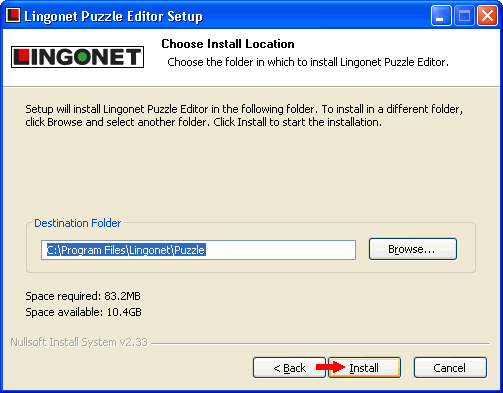 9. If you wish, you can change the Destination Folder where the program will be istalled, but for most users the default setting will be fine. Click Install to start the installation.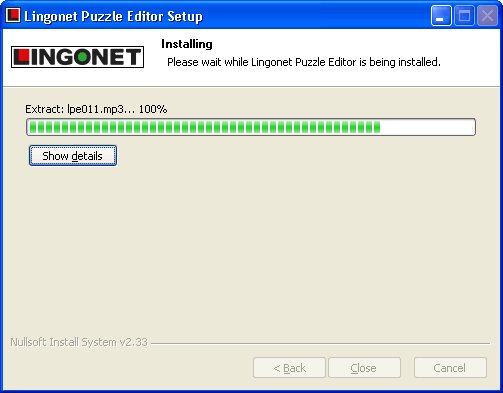 10. Wait for the installation program to finish.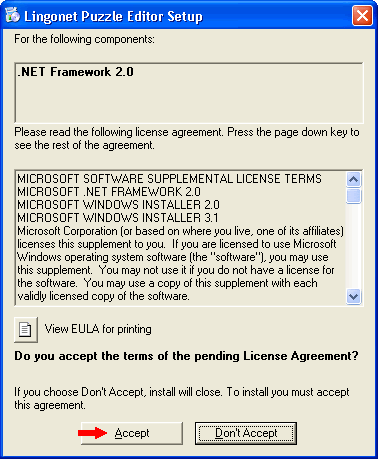 11. If your computer does not have the Microsoft .NET Framework 2.0 installed the installation program will install it. Click Accept.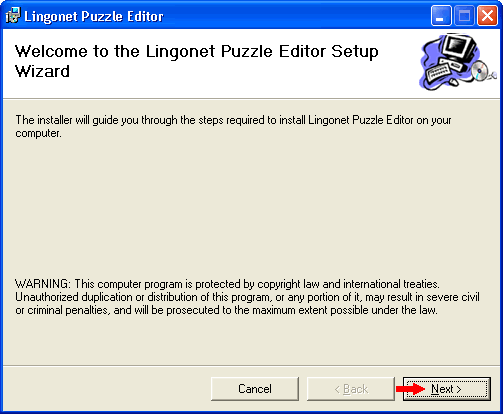 12. The installation program will automatically start the Lingonet Puzzle Editor Setup Wizard, which will set up the program. Click Next.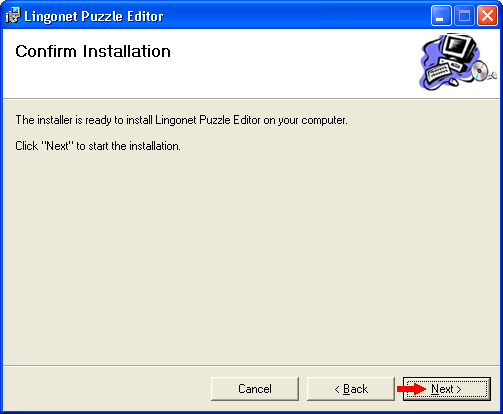 13. Click Next.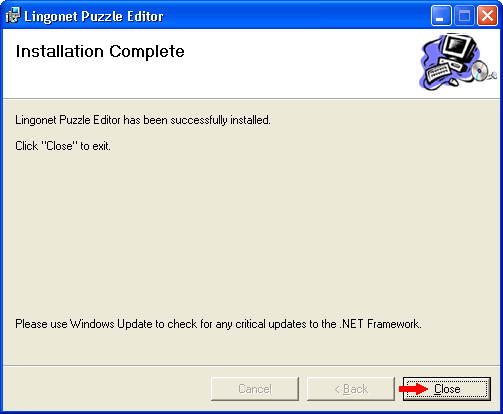 14. When the setup is complete, close the setup program by clicking Close.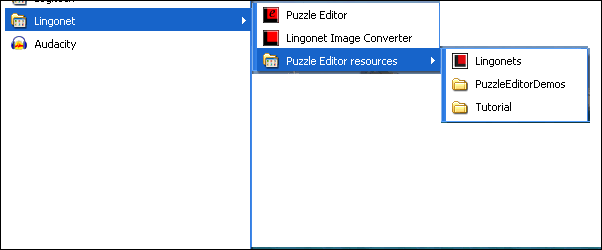 15. Go to Start menu, select the Lingonet folder and click on Puzzle Editor resources / Tutorial / PuzzleEditorTutorial_ENG.pdf to open the tutorial.